GIS Mapping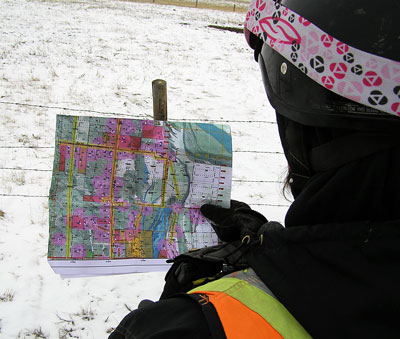 Raymac Surveys Ltd. has a dedicated GIS team with professional training using ESRI products and over 40 years combined experience in the Seismic industry. At Raymac Surveys Ltd. all crews from Catpush/Advanceman to GPS Rover work together with the mapping department to provide one of the best mapping products in the industry.
Field plotting
Canon 24 and 36 inch models are available to our survey crews so that we have the capability of printing new up-to date maps every day.
Large Format Plotting
For large format maps over 36in a Canon 44in. plotter is available at our Calgary office.
Field Mapping
The collection of data in the field including Access, Utilities, Facilities, Environmental Areas, ISP/PSP's, Line Cutting Information, Permit Restrictions, Exclusion Zones and Buffers, Pipelines, Production tracking, and client specific requests.
On-site GIS/Mapper
Depending on Program intensity and Client specific requirements a GIS/Mapper can be onsite to provide one on one support for the Crew.
Products
The GIS tech. will provide hard copy printed maps, georeferenced PDF maps that can be used on tablets or smart phones, Garmin files, OZI maps, and Exclusion buffer files. In adddition to these the GIS tech will work with client representatives to provide specific products the client may require.